The WeAir Mask™
Advanced Anti-Pollution Mask 
WeAir Mask's™ filtration system incorporates the latest in filtration technology with particulate filtering layers and military grade carbon, meets KN95/N95 standard of particulate filtration, providing nearly 100% protection from particulate pollution such as PM2.5 and PM0.3.
Antimicrobial Protection
Outer layers are designed with NanoAir Fabric, infused with nanosilver adding a layer of antimicrobial protection. 
AN INNOVATIVE WAY TO CLEAN AIR. THIS IS HOW IT WORKS.
The key to efficient protection for an air mask is mainly the filter capability and the fit of the mask. The Airinum Urban Air Mask 2.0 is therefore built around 3 foundations – protection, comfort, and design. Here we explain how our mask works and what makes it unique.
STAY PROTECTED WITH THE WeAir™ KN95/N95 MASK
✓ Military Grade Triple Filtration Technology
✓ Blocks 99% Of Particulates – KN95/N95 Tested
✓ Ventilation Through Valve System
✓ Adjustable & Stylish Design

WeAir™ brings you military grade filtration technology to filter out almost 100% of particulate pollution, gases, as well as bacteria and viruses in a fashion friendly mask suitable for the safety of your whole family. 



Introducing a whole new level of protection, breathability, and design. By combining cutting-edge filter technology with a stylish design, the WeAir Mask offers outstanding performance and comfort to combat harmful particles in the air. Reusable, washable and available in an adjustable one size fits all.

The most dangerous particles in the air are impossible to see with the naked eye.
FFP3/N95 Filter Mask reduces the risk from Bacteria. Lab tested and clinically proven to prevent the risk of infection. Filters out 99.9% of bacteria, dust, chemicals, particles, pollen and smoke.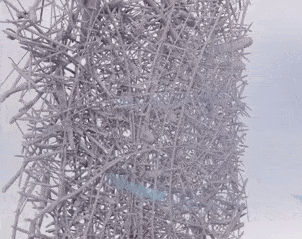 WeAir Masks
Now available
Track it with Qude™
Working with Quantaloop for planet regeneration.
Masks for Humanity
For every pack of masks sold, we plant a tree and donate a mask!